Planning lessons and classroom activities are time-consuming and effort-intensive. However, the increase in EdTech tools has made it possible to simplify tasks by downloading free materials from curated websites. We'll discuss the top free websites to access educator resources. 
Teachers have many responsibilities, from curriculum planning to teaching students and conducting assessments. Planning lessons itself is a huge task and requires several working hours. Fortunately, technological advancements have led to the creation of many online resources for teachers.
Educators from around the globe can connect to the free and paid resources available to streamline their workload. Teachers are networking and sharing their work with other teachers. Many EdTech startups are coming up with new apps and tools to assist educators with different areas of the job.
In this blog, we compiled a list of free teaching resources easily available online with just a click. The resources are varied and suitable for all subjects and grades.
---
Top Free Lesson Planning Resources for Teachers
1. PrepAI
PrepAI is an artificial intelligence-based assessment tool. It uses NLP (natural language processing) algorithm to automate the process of creating a question paper. It works in three simple steps-
Enter input data to create the question paper (upload Docx/ PDF, copy-paste text, use built-in search, or upload video/ video link).
Click on a button to generate questions (MCQs, fillups, true/ false, & descriptive) and remove the ones you don't want.
Add new questions and save the paper before exporting it as a PDF, Docx, or Excel sheet.
Instead of manually creating the assessments, teachers can use PrepAI to speed up the process. It is hassle-free and convenient.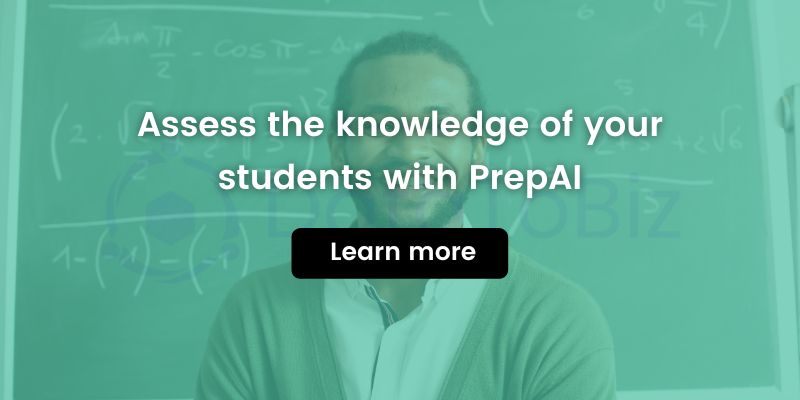 2. ReadWriteThink
ReadWriteThink has been created by the National Council of Teachers of English (NCTE) to provide educators with free lesson planning resources. The lessons are divided into assignments, which are further divided into theory and practice sections. They come with an instruction plan and links to other resources for the topic. You can not only make use of the resources but can also share their material and earn some money.
3. EDSITEment
EDSITEment is a result of the collaboration between the National Endowment for the Humanities and the National Trust for the Humanities in the US. The website caters to 'humanities' fields and provides a plethora of free resources for languages, arts, social studies, history, culture, and literature. All the content on the website is reviewed to ensure that it meets the educational standards and is useful for teachers. The site also offers access to student resources.
4. PBS LearningMedia
PBS LearningMedia is one of the teacher resources websites that offer videos, lesson plans, activities for student interaction, and much more. It deals with subjects like arts, social studies, science, math, and the English language. New and latest resources are updated periodically to ensure teachers have access to the current topics. The videos and lesson plans are created to make the topics easily relatable for students.
5. Scholastic
Scholastic is a free teaching resource for K-8. It offers planning guides, book lists, lab sessions, whiteboard activities, vocabulary lists, discussion guides, reading and writing activities, etc. The USP of the website is that the lessons are planned about current events and Holidays. It makes the concept easier to understand for students. You can download the resources and use them throughout the year. Scholastic has endless resources, though they are limited to K-8.
6. PhET
The University of Colorado has created PhET to provide free educator resources for math and science. Teachers from engineering, technology, science, and math can access the free simulations to increase student engagement in class. You can create a competitive environment in the classroom to make learning easy and fun. The resources are easy to use and can be seamlessly blended with the existing lesson plan. This is an excellent way for students and teachers alike to learn and enjoy classroom sessions.
7. The Stanford History Education Group
This free resource for teachers deals with history. The lessons are created around historical questions. Reading material is provided to teachers and students to know more based on their learning levels. The resources are created for students to find out additional information by finding more sources, contextualizing, and cross-checking the details from different sources.
The primary intent of this resource is to help teachers create a setup where students will learn to read and evaluate online content (and determine how much of it is genuine/ authentic). Given the extent of whitewashing historical crimes from around the world, this resource will help students deal with misinformation on the internet and in books.
8. Epic!
Epic! is one of the best online resources for teachers and librarians. You can access more than 25,000 ebooks on different subjects and topics. The website includes resources in the Spanish language too and offers other materials like quizzes, lesson plans, etc. It also has an interactive whiteboard feature so that you can encourage students to read aloud in class or share reading material with them for individual learning. There are experiments and activities for students from STEM fields.
9. Teaching Tolerance
Teaching Tolerance has wonderful material for K-12 teachers. The free resources focus on important concepts like social justice, equality, etc., and aim to make learning more inclusive. The site has material to improve interactions between student groups by removing prejudice. You can create a student support system at school to enable them to become better individuals in society. The website focuses on helping teachers with extracurricular activities that shape students to become responsible and reliable adults.
10. NCTM Illuminations
Illuminations has been created by the National Council of Teachers of Mathematics (NCTM) to provide lesson planning resources for free. Teachers from all grades can access the website to download lesson plans, activities, interactive tools, and Calculation Nation games. The website provides instructional support for you to make math more engaging and interesting for students. You can use interactive tools to make students a part of the teaching lesson and keep them involved throughout the session.
11. National Geographic
Nat Geo is one of the oldest websites that has been providing free teacher resources in different formats. You can access activities, lessons, and units from the site. Activities are for daily classes, and lessons can last for a week. A unit is more comprehensive and contains enough information to plan for a couple of weeks or more. The website offers ways to empower students with critical thinking and gain factual knowledge.
12. LearnZillion
LearnZillion's main aim is to help teachers and students move to the Common Core Standards in the US. The website has more than 2000 resources for you to plan the lessons and activities at school. You can download the curriculum for the year and follow it to plan your classes. The company has a Dream Team of 123 teachers who create resources that align with the Common Core Standards. The website is a reliable place for teachers and students to improve the quality of learning.
13. Share My Lesson
Share My Lesson is another website providing teaching resources based on the Common Core Standards. It was developed by the Times Educational Supplement (TES) and the American Federation of Teachers (AFT) to resemble TES Connect. The website has more than 250,000 user-generated resources you can access for free. From lesson plans to presentations, activities, and worksheets, you can find just about anything you want from different fields/ subjects. It is suitable for teachers from all grades.
14. Thinkfinity
Thinkfinity has been created by Verizon Foundation to offer free educator resources for K-12 teachers. The resources for each subject are curated and created by experts in the domain. You can download course material, lesson plans, and classroom activities based on the state and Common Core Standards. The website has an array of multidisciplinary resources for teachers and students from any grade. The site is particular about the quality of material offered to teachers.
15. ReadWorks
ReadWorks is a free resource website for teachers for K-6. It deals with the Common Core Standards and has lesson plans to improve classroom learning quality. This is your go-to site if you want to see an increase in student grades. It offers activities and worksheets (for handwriting). The website is fondly called the solution for reading comprehension.
16. Teacher Lingo
Teacher Lingo offers creative teacher resources as a free and paid service. Teachers can share and sell their material on the site (and earn extra money). Betty Miller, a retired sixth-grade teacher, and her son-in-law Preston Ridley (a software engineer) created Teacher Lingo for teachers to connect with each other and exchange material. It first began as a teacher forum, and when more educators started to share lesson plans and worksheets, the forum was expanded into a marketplace. You can join the site to access teacher resources and upload the ones you created.
17. Teacher Planet
Teacher Planet is another aggregated database with an assortment of lesson plans, activities, assignments, and printables for educators. What makes this site a favorite of many is the quality of the content. The best resources from all over the internet are collected at a single website and presented in a structured format. You can look for resources based on the subject and resource type and download them easily. It is neat, organized, and easy to use.
18. BetterLesson
If you want a platform to connect and collaborate with other teachers, check out BetterLesson. The website has been created by Alex Grodd, an alumnus of Teach for America. Teachers can share resources with others and download lesson plans, activities, etc. It has free and paid resources for teachers to improve their skills. BL Connect is one such offering where you have access to a library on different topics (math, literacy, critical skills, etc.)
19. Federal Resources For Educational Excellence
Also known as FREE, it is a huge database of teaching resources aggregated from various federal agencies. It has more than 1600 learning resources in subjects like history, arts, math, science, and languages. The resource is provided by the Department of Education (US). The history topics are categorized in chronological order for convenience.
20. Teachers Pay Teachers
Teachers Pay Teachers is an open online website created by Paul Edelman for educators to share, buy, and sell resources. He is a former Middle School teacher from New York City with practical experience in dealing with various difficulties at school. Over a million users access the platform and 50,000+ free resources. It also has 300,000+ paid resources where a teacher pays another teacher to buy their material. The website is suitable for teachers from pre-K to K-12. A kindergarten teacher, Deanna Jump, earned a million dollars by selling her teaching material on this website.
21. Watch Know Learn
Watch Know Learn has more than 33,000 videos on the site. You can find resources for all subjects and grade levels for free. This website focuses mainly on video content, which is neatly categorized subject-wise, grade-wise, and classroom-wise. The number of videos is also mentioned besides the subject name. Each subject is further classified into different topics.
22. SEN Teacher
If you are a special needs educator, this teacher resource website is the best place to find content for your students. You can download printable sheets, free software, links to other resources, and much more. The website has 300,000+ users. The biggest benefit of using SEN Teacher is that you don't have to create an account or log in to access the resources. From flashcards to certificates, labels, math concepts, and more, there's a lot of content available on this website.
---
Conclusion
Most websites for educators have free and paid resources. You can choose to download only free content or buy paid material, depending on your requirements and budget. Make the most of resources to reduce your workload without compromising the quality of classroom learning.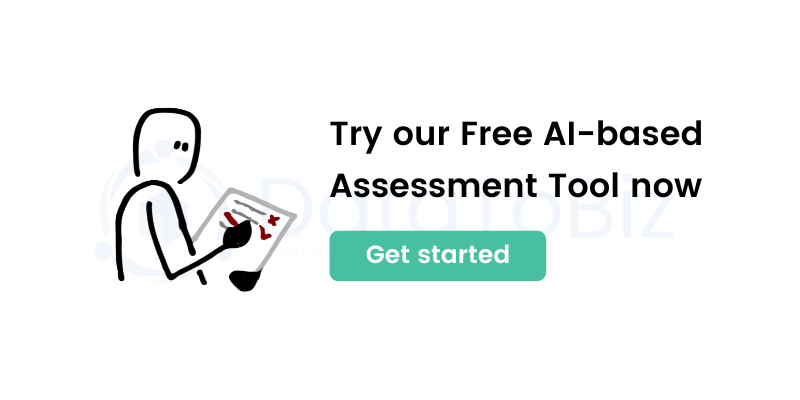 Give your students something extra and better without getting stressed and tired. EdTech is changing the educational industry to become more inclusive by adopting a holistic approach.